Latest posts by Kyrylo Taranenko
(see all)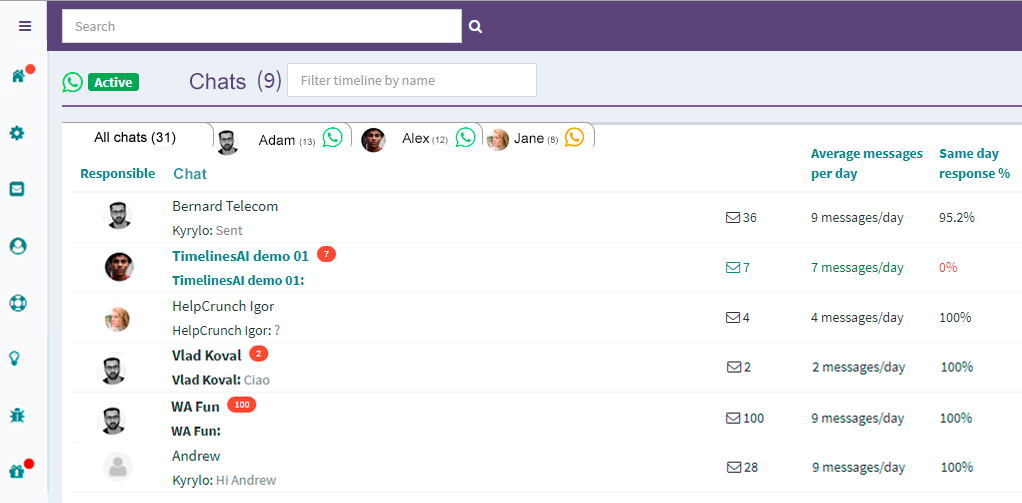 We have added tabs to the interface. Each tab represents a teammate and displays what chats are assigned to what teammate.
To get it working, just assign a team member as Responsible for the chat. Speaking of that, we added an option to change the responsible for the chat by clicking on the icon in the chat list: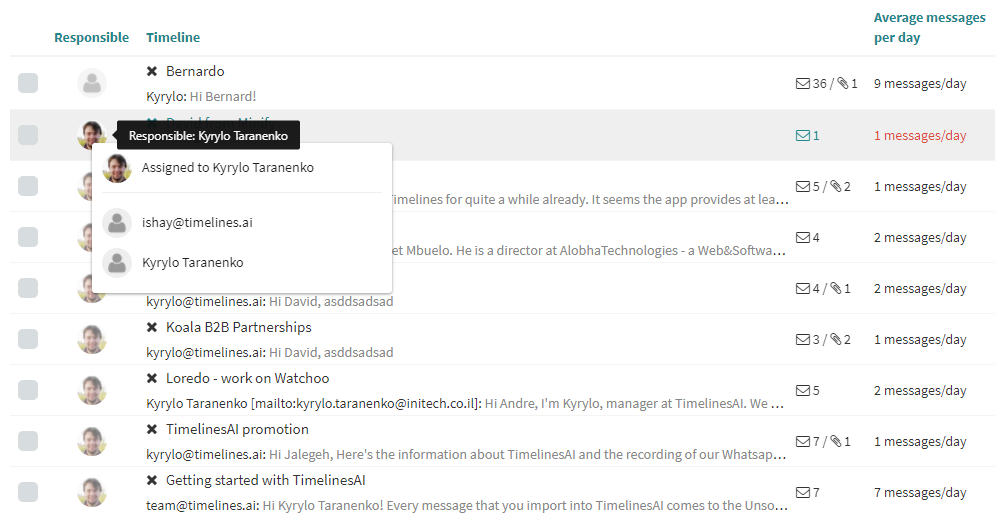 You may also select several chats and perform bulk actions with this selected group of chats. For example, archive them or assign a responsible for several chats at once. This works similarly to messages in the chat.
Auto-resume of Whatsapp connection
To make sure the connection of your Whatsapp number is always on, the app will auto-resume the sync in case it gets paused. For example, using Whatsapp for Web simultaneously with Timelines will pause your connection (if you are the person who connected the number to the workspace).
In such a case, in 10 minutes Timelines will automatically resume the connection to maintain the stable work for the rest of your team. This feature may interfere with your work on WA Web – you may toggle it in the Whatsapp tab.